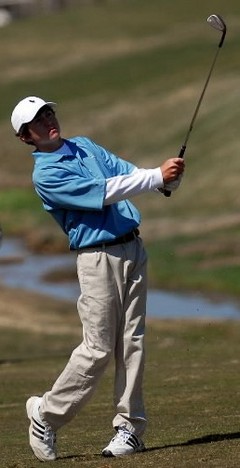 Thompson: Michael Johnson makes U.S. Junior Amateur
Posted by Shari Johnson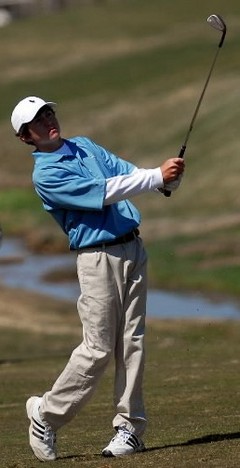 Last week he qualified for the U.S. Junior Amateur, which will be played July 20-25 at Trump National in Bedminster, N.J.
Now 16, Michael remembered when his older brother qualified for the U.S. Junior Amateur as a rising junior, as well. That was in 2005 when Bradley would make it all the way to the final before losing to Kevin Tway, now a star on Oklahoma State's team. That was Bradley's second time to qualify.
Bradley, who had his pick of top college programs, was killed in a car wreck in March 2006.
"I'm not playing (golf) to compare myself to Bradley, but it is hard not to compare us as brothers," Michael said. "Part of me does play for him and part of me plays for myself. I just want to be as good as I can."
Johnson plays for Spain Park High, where coach Al Del Greco has molded a fine team, winning the state high school title the last two years. This year Robby Prater was medalist, followed by Gabe Hyde in third, Johnson fourth and Conner Pratt fifth.
To qualify for the U.S. Junior, Johnson chose to play at Grand Bear GC in Saucier, Miss., rather than try the qualifier close to home at Bent Brook.
"With only two (qualifying) places (at each venue), I thought I had a better chance in Mississippi," Johnson said.
"Bobby Wyatt (who qualified) and Tom Lovelady (who did not) were playing at Bent Brook and I knew they'd be tough to beat."
It proved to be a good choice as he shot 72-68 to win the qualifier by two shots. His 4-under-par total was keyed by a scintillating final nine holes of 5-under, which broke him out of a logjam of good scores.
Last year, when this national championship was hosted by Shoal Creek, he was first alternate and sat by the first tee all day long in case someone dropped out. It didn't happen. This year he doesn't have to worry about such things.
He will be joined at Trump National by his good friend Hannah Collier, who will be a senior at Spain Park and will play in the U.S. Girls Junior, which is being played at the same venue at the same time. Both Trump courses will be utilized.
GREYSTONE INVITATIONAL:
The recent Greystone Invitational was won by Justin Yoder, who was the only player in a strong field to finish under par after four grueling rounds.
He shot 69-69-74-75–287 to pip Auburn's Glenn Northcutt and Chris Rockwell of Maryland by a shot. Young Jake Greer of Birmingham finished another shot back in fourth.
Yoder, who hails from Versailles, Mo. and plays for Central Missouri, became the third straight winner to go wire-to-wire.
---